Mrs Claus...
subs for Santa...
(She's a sort of sub-Claus!)
Mrs Claus, with her less visible sister-in-law, Maude, travels to parties, performances and events to entertain children of all ages (from 4 to 94) not just at Christmas time but year round.
She adapts her silly jokes, songs and stories, as well as her gift presentations and props, to suit any occasion and age group.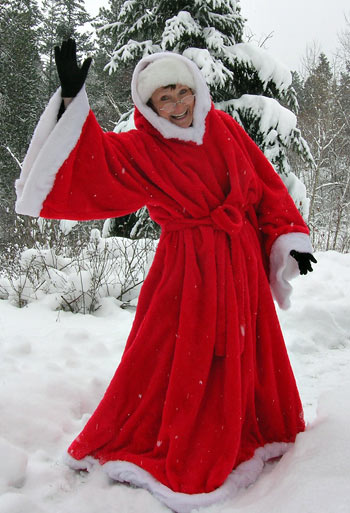 Photo by Heidi Thompson